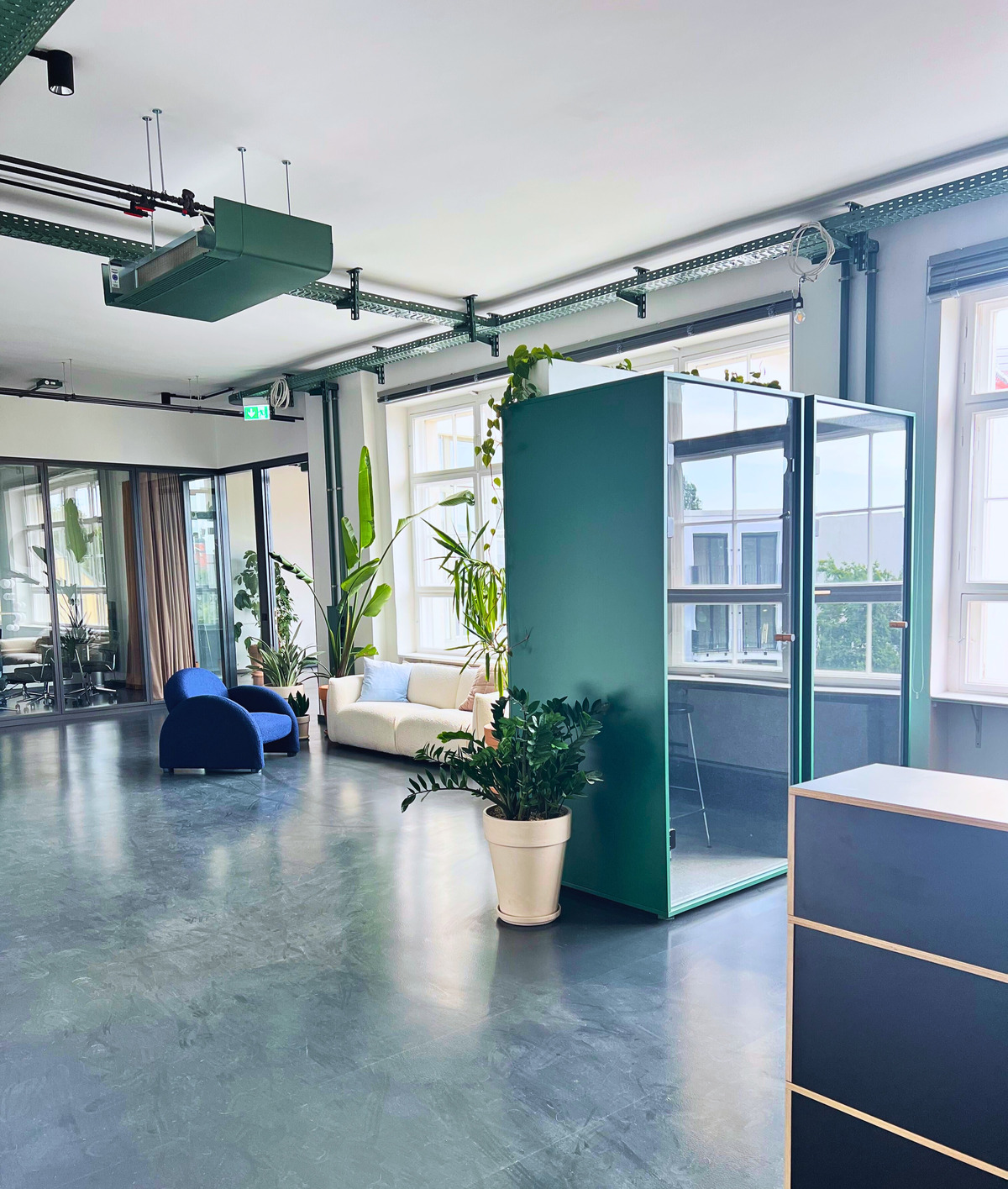 Availability
Private Office
80 - 100 m²
fr.28,00€ /m²
About the space
This property is an old factory building, built in 1906/1907, which has been extensively renovated and modernized for three years. The loft itself is designed to be pleasant and comfortable: bright, high rooms that offer enough space to think, be productive and creative.
The premises are located in the vibrant center of Kreuzberg/Neukölln - a prime location with easy access to public transport, restaurants, shopping and other amenities. In short: life and inspiration are right on your doorstep.
The area is divided by glass walls into two separate office areas, between which there is an inviting entrance area and a comfortable lounge area. These conditions are ideal for physically separating teams or renting out some of the space to someone else.
There are also two conference rooms, which are also separated by glass walls, a spacious and fully equipped kitchen and three toilets, one of which is wheelchair accessible.
It is possible to take over the furniture or take out a subscription for the provision and regular care of plants.
When renting this space you get high-quality furniture worth over €35,000 that is already included in the office. With this equipment you can set up your workplace and work productively immediately and at no additional cost.
Amenities
Supplies
Furniture
Kitchen
Phone booth
Meeting room
Kottbusser Damm 25-26, 10967 in Kreuzberg Berlin
Enquire about this space
Fill out the form below. A Setting agent will connect with you to organize a tour of this space.
Why Setting?
Easily organize viewings
Personalized support
Quick response time
Similar Spaces in Berlin
View more spaces
Looking for more options?
Finding a new office can be time-consuming. Our Custom Offices help you navigate the latest market developments to ensure you get the perfect space.