Offices In Cologne
>
Offices In Cologne City Center
View Map
Office Hohenzollernring 103
"Bright offices on Hohenzollernring, top floor"
Space ID: XKb1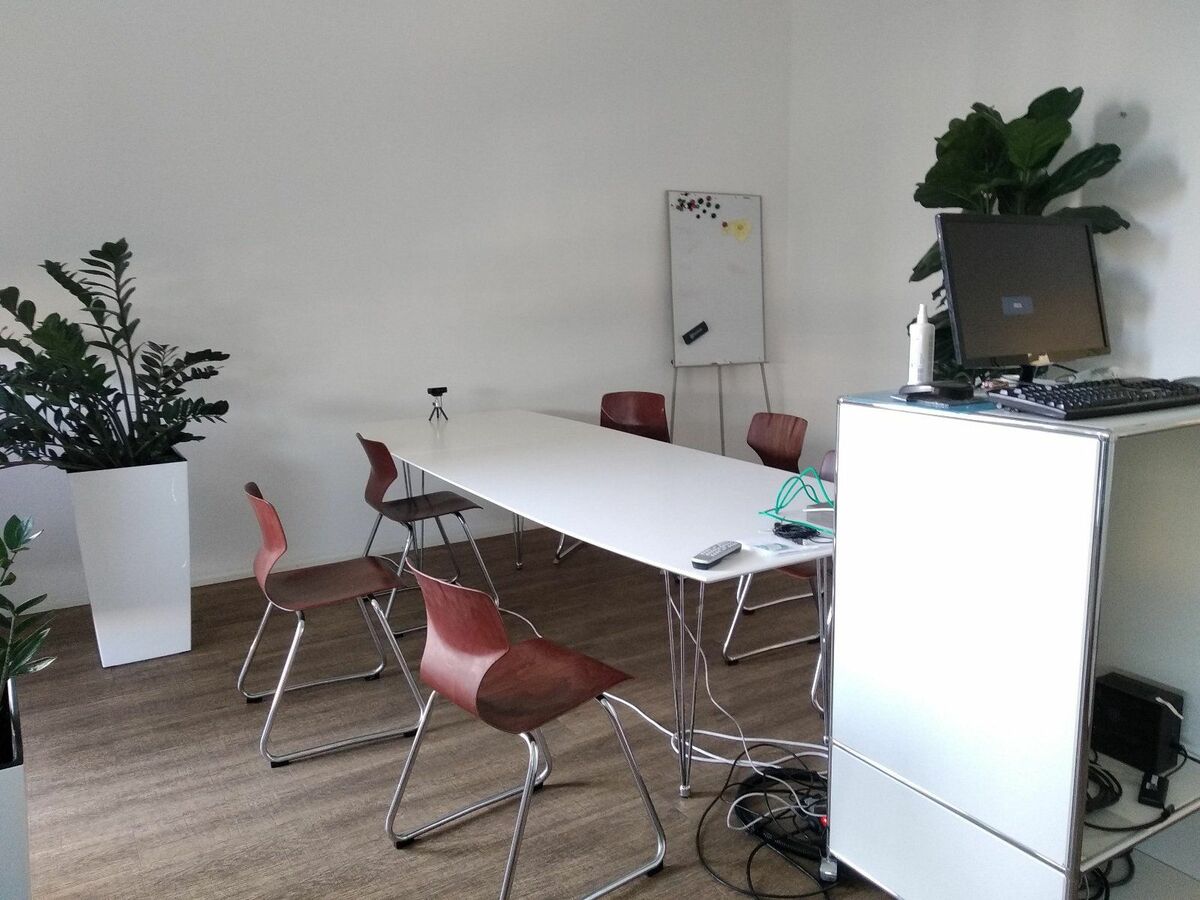 About the space
For our office on the top floor (7th floor) at Hohenzollernring 103, we (IT company) are looking for a subtenant for 2 offices (24 and 26 sqm). Other office spaces can also be rented on request.
The total area is 207 sqm. The conference room (26 sqm), sanitary facilities including shower and the kitchen (total 80 sqm) can be used jointly.
The office rooms 3-7 listed in the floor plan are available for rent, individually or in groups.
The offices are flooded with light and have a ceiling height of 2.8 - 3.1 m.
They offer a view from above of the trees of the Kaiser-Wilhelm-Ring. The main Cologne landmarks such as Colonius, KölnTurm and Dom are also clearly visible from the office.
Office 3:
24qm

Ceiling height: 3.1m
Office 4:
24qm

Ceiling height: 3.1m
Office 5:
*26qm
Office 6:
36 qm

Ceiling height: 2.8m
Office 7:
17 qm

Ceiling height: 2.8m
The price of 2250 € is for the rental of 2 offices with a total area of 50 sqm ((24 sqm + 26 sqm) * 45 €/sqm).
All-inclusive price including heating, electricity, cleaning and, if necessary, internet.
On request including office equipment (desks, chairs, cupboards).
Floor plan and photos at https://photos.app.goo.gl/dDDyEmRayH8fCBLR9
Everything else on request.
Amenities
Services
Cleaning
Electricity
Heating
Hohenzollernring 103, 50672 in Innenstadt Cologne
Enquire about this space
Fill out the form below. A Setting agent will connect with you to organize a tour of this space.
Why Setting?
Easily organize viewings
Personalized support
Quick response time
Similar Spaces in Cologne
View more spaces
Looking for more options?
Finding a new office can be time-consuming. Our Custom Offices help you navigate the latest market developments to ensure you get the perfect space.