Offices In Cologne
>
Offices In Cologne City Center
View Map
Office Barbarossaplatz 46
"Barbarossaplatz: Gewerbeeinheit Mit Viel Potential In Bester Lage"
Space ID: RUTd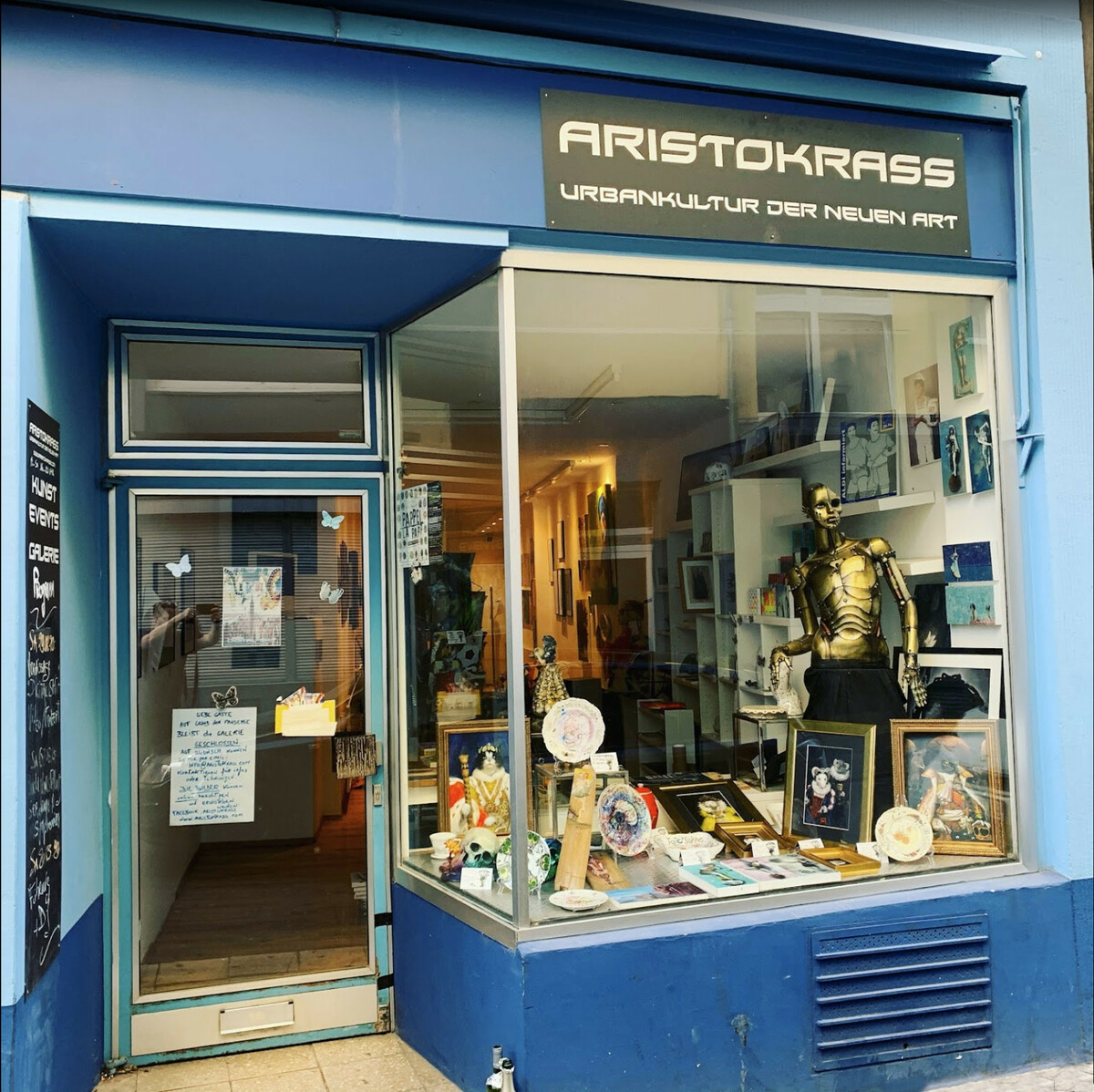 Get in touch
Fill out the form below. A Setting agent will connect with you to organize a tour of this space.
Schedule a Viewing
Fill out the form below. A Setting agent will connect with you to organize a tour of this space.
Interested in this space?
Take a tour of this office with one of our agents. We follow all relevant health and safety measures during your tour.
Availability
Office #1

5-9

68m²

12 months min. rental
€2.652,00 Deposit

€800 - €1.200

monthly (excl. VAT)
5-9

68m²
€800 - €1.200
monthly (excl. VAT)
A bit more about this space
Die hier angebotene Gewerbeeinheit im Erdgeschoss zeichnet sich durch eine schöne Fensterfront und viel Laufpublikum aus. Die barrierefreie Fläche kann vielfältig genutzt werden, z.B. als Galerie / Kreativfläche, Einzelhandel, Büro- oder Praxisfläche. Der hintere Raum, der durch eine Tür und kleine Treppe von der Hauptfläche getrennt ist, bietet weitere Möglichkeiten, z.B. Werkraum, Umkleideraum, spezieller Themenraum, abgetrennter Bürobereich. Die Gewerbeeinheit verfügt über einen großen Raum mit hohen Decken, einen hinteren Raum, einen kleinen Flur mit einer Teeküche sowie einem Bad mit einer WC-Anlage. Das Schaufenster bietet mit einem Podest vielfältige Werbungs- und Darstellungsmöglichkeiten. Der Laden wurde zuletzt als Kunstgalerie und vorher als Schneiderei genutzt. Der Bodenbelag ist in renovierungsbedürftigem Zustand.
Ausstattung:
Hohe Decken Schöne Schaufensterfront mit Podest Aufwändige Beleuchtungseinrichtung Installation für illuminierte Leuchtreklame über dem Gehweg Lage:
Innenstadt: Die Immobilie zeichnet sich durch ihre exzellente Lage aus. Sie befindet sich in zentraler Anbindung im südwestlichen Teil des Kölner Zentrums nur wenige Meter vom Barbarossaplatz und Zülpicher Platz entfernt. In unmittelbarer Nähe haben sich zahlreiche Einzelhandelsgeschäfte, Hotel- und Gaststättenbetriebe, Sportclubs sowie kulturelle Einrichtungen und eine Schule angesiedelt. Das "Griechenviertel" erstreckt sich zwischen Neumarkt und Barbarossaplatz und zählt zu einem überaus beliebten und zentralen Innenstadtviertel.
Supermarkt (Lidl), Kiosk, mehrere Gaststätten, Restaurants und vieles mehr sind unmittelbar auf der Straße erreichbar. Der Pantaleonspark befindet sich wenige Gehminuten entfernt.
Die Entfernung zum Dom und Hauptbahnhof beträgt ca. 3 km. Die Anbindung an die öffentlichen Verkehrsmitteln ist ausgezeichnet. Am Barbarossaplatz und Zülpicher Platz besteht Anschluss an fünf Stadtbahnen (9, 12, 15, 16, 18), die in alle Teile der Stadt verkehren. Der Kölner Hauptbahnhof ist auf direktem Wege erreichbar. Die Fahrzeit beträgt ca. 6 Minuten. Der Bahnhof Köln-Süd bietet Anschluss an die Linien RE 12, RE 22, RB 22, RB 24, RE 5 (RRX), RB 26 und RB 48 und befindet sich in 8 Gehminuten Entfernung. Für den Individualverkehr ist das Objekt ebenfalls sehr gut erreichbar. Die innerstädtischen Anbindungen und die schnelle Erreichbarkeit der Severinsbrücke mit den rechtsrheinischen Autobahnen und dem Flughafen (ca. 15 Minuten Fahrtzeit) sind ein weiterer Vorteil. Die Haltestellen Neumarkt und Poststraße mit den Stadtbahnen und Bussen 1, 3, 4, 7, 9, 16, 18, 136 und 146 sind in unter 10 Gehminuten erreichbar.
Amenities
Internet
Supplies
Services
Access
Barbarossaplatz 46, 50676 in Innenstadt Köln
Similar Spaces in Köln
View more spaces
Looking for Extra Coverage?
Finding a new office can be time-consuming. Our Custom Offices help you navigate the latest market developments to ensure you get the perfect space.