Offices In Berlin
>
Offices in Berlin Mitte
View Map
Office Alexanderstraße 1
"Office space with a direct view of Alexanderplatz"
Space ID: mabQ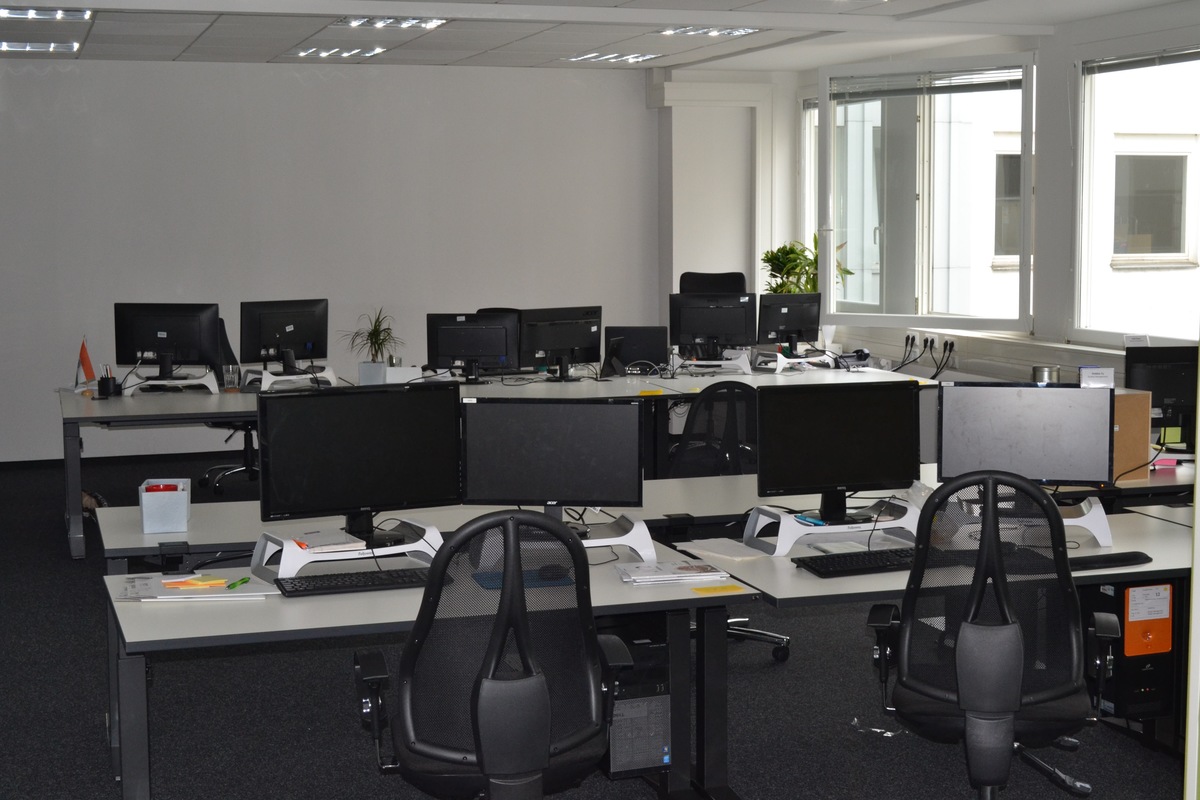 About the space
In our office there is a 77 square meter and a 34 square meter office space available. The 34 sqm corner office has a direct view of Alexanderplatz.
There are 12 workplaces in the 77 square meter room, with up to 4 workplaces in the smaller room. There is also the possibility to rent the office space furnished, as well as with full service fruit, breakfast, milk, coffee, tea, etc.
The rent is made up of 25 € cold + 4.50 € NK per square meter. The rent includes cleaning/cleaning agents, internet, water dispenser etc.
Kitchen and toilets are shared with the main tenant.
The price for the full service is to be determined individually on request.
The building was built in 1969 as the "house of the electrical industry" and, with its size and aluminum curtain wall, still characterizes the face of Alexanderplatz today. Access to the offices is through the representative entrance area, which has a 24-hour reception.
The completely renovated office space is equipped with modern heating and cooling technology. The bright white rooms are unfurnished and can be darkened by internal sun protection. CAT 7 data cabling ensures a fast network. The newly fitted kitchen has a fridge, freezer, microwave and dishwasher.
The office space can be easily reached via public transport. There are a variety of dining options in the area.
U + S train station Alexanderplatz
Subway: U2 / U5 / U8
S-Bahn: S7 / S5 / S75
Tram: M2 / M4 / M5 / M6 / M8
Alexanderstraße 1, 10178 in Mitte Berlin
Enquire about this space
Fill out the form below. A Setting agent will connect with you to organize a tour of this space.
Why Setting?
Easily organize viewings
Personalized support
Quick response time
Similar Spaces in Berlin
View more spaces
Looking for more options?
Finding a new office can be time-consuming. Our Custom Offices help you navigate the latest market developments to ensure you get the perfect space.