Offices In Cologne
>
Offices In Cologne Lindenthal
View Map
Office Stolberger Straße 90
"Office in Cologne Ehrenfeld / Braunsfeld (152m² + kitchen + furnishings)"
Space ID: LSKi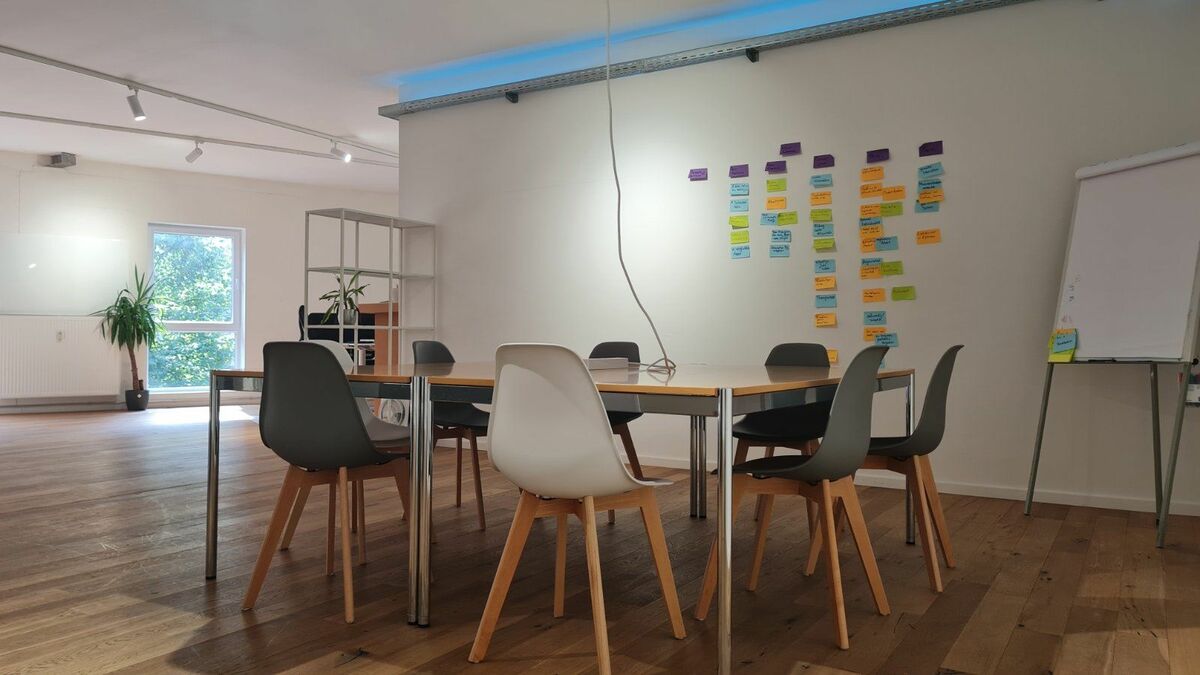 About the space
The former production site was gradually developed further,
so now a small, beautiful commercial campus in Braunsfeld (border to Ehrenfeld) has emerged.
The rental space has a loft character due to the open design.
Flexible usage concepts are available to future tenants.
Based on the existing architecture, office use ranging from individual rooms to a large-scale solution is possible. If necessary, partition walls can also be created at your own expense.
If necessary, the furniture can be taken over for a fair price. Parking spaces can also be rented.
You can get a virtual impression of the office here: https://apps.worldofvr.net/hyperspace/
If you have specific questions, please contact us. :)
Stolberger Straße 90, 50933 in Lindenthal Cologne
Enquire about this space
Fill out the form below. A Setting agent will connect with you to organize a tour of this space.
Why Setting?
Easily organize viewings
Personalized support
Quick response time
Looking for more options?
Finding a new office can be time-consuming. Our Custom Offices help you navigate the latest market developments to ensure you get the perfect space.