Office Thurn-und-Taxis-Platz 4
"Conference and meeting rooms in the COLLECTION Business Center, NEXTOWER Frankfurt"
This listing has been deactivated
Unfortunately, this space is no longer available because it has been deactivated by the provider.
Explore Active Listings
Space ID: xa9q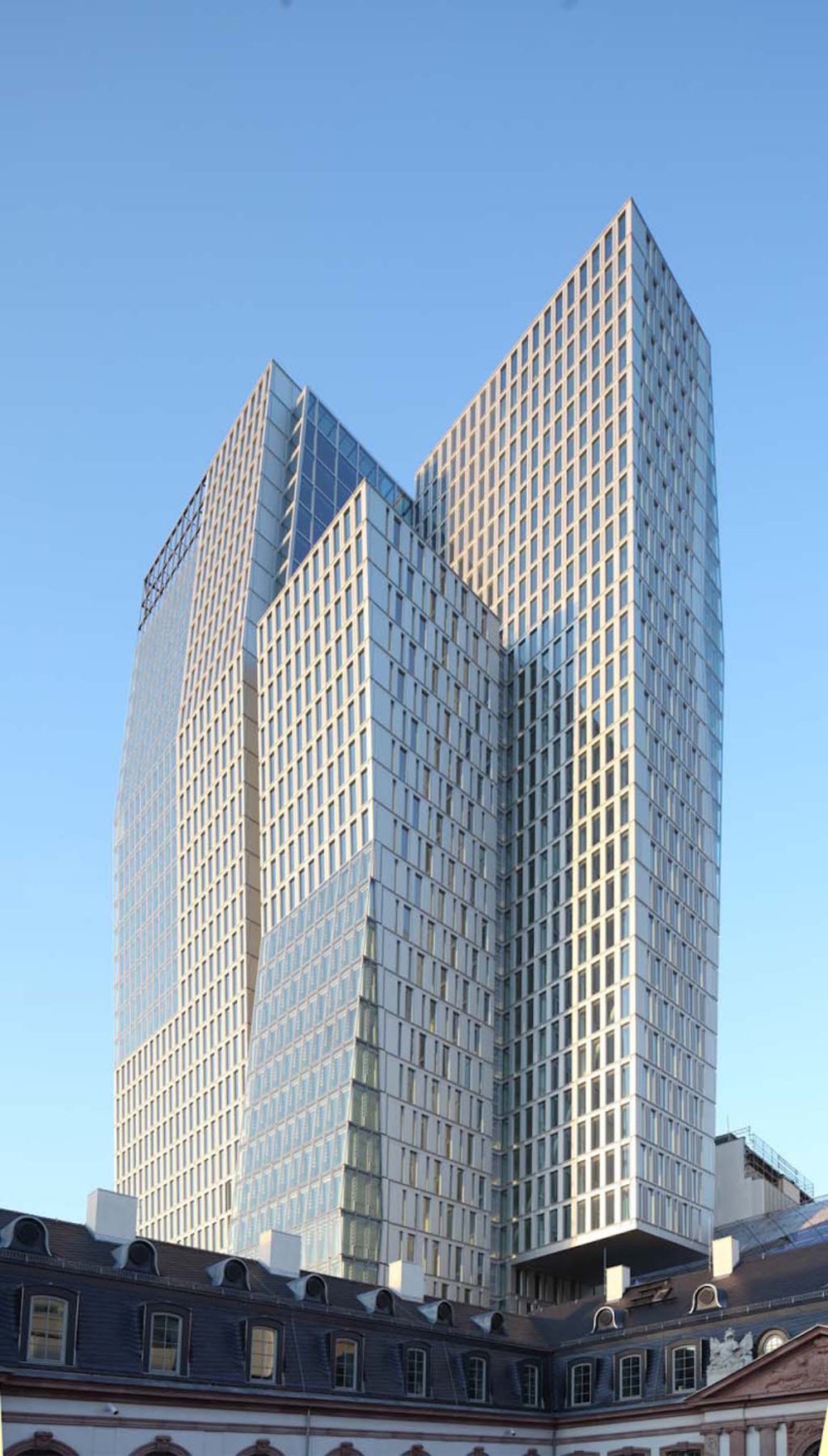 Availability
---
Terms:
€0,00 deposit

0 months cancellation

1 months. min contract duration

All prices are excl. VAT
About the space
Are you looking for the right setting for your business meeting, training course or conference?
In our COLLECTION Business Center in the NEXTOWER in Frankfurt we offer you fully equipped conference rooms in a tasteful ambience. Rent our comfortably furnished business lounge, our bright and friendly conference room with an impressive view of the Frankfurt skyline or our day office for your meeting. In addition to a flipchart and high-speed Internet, all rooms naturally also offer you the latest conference technology.
Our friendly and courteous service staff will take care of your catering. We offer various catering options and are also happy to cater to your individual wishes.
Our conference rooms are available to you from one hour, for several hours, one day or several days. On request, you can even use our premises at the weekend or outside of our business hours.
Request your non-binding offer for your conference in the COLLECTION Business Center in Frankfurt's NEXTOWER today: http://www.ubc-collection.com/tagungsraeume.html
Collection Business Center Frankfurt NEXTOWER
Thurn and Taxis Square 6
60313 Frankfurt
Phone: +49 800 118 1800
eMail: [email protected]
Our luxurious COLLECTION Business Center is located in the center of Frankfurt, not far from the well-known shopping street Zeil or other hot spots such as Schillerstrasse, Goetheplatz or Fressgass.
With the lively Main metropolis at your feet, you can enjoy the advantages of your new office in the city of Frankfurt: Short distances to the MyZeil shopping center, the Hotel Jumeirah Frankfurt, the Fitness First Platinum Swim Club, the Talise Spa or the roof terrace, which is available exclusively for tenants of the house. Twentyfive", where you can organize your business meeting or enjoy a break. In addition, the largest and probably the most comfortable underground car park in the city, which offers numerous exclusive and public parking options, is located directly below the house. The location is rounded off by excellent infrastructural connections.
Advantages:
• Permanently available high-speed internet leased line incl. flat rate
• Your own telephone and fax number
• Provision of a telephone with optional mailbox
• Can be used flexibly, for an hour, a day, a month or longer
• In a top property at a first-class, representative address
• Extensive services available via the well-trained secretarial staff
• Shared use of the general infrastructure (office/conference technology, lounges, coffee zone, reception, etc.)
• Optional conference rooms for meetings or video telephony
• Flexible expansion and reduction options as required
Thurn-und-Taxis-Platz 4, 60313 in Innenstadt Frankfurt Am Main
Similar Spaces in Frankfurt Am Main
View more spaces
Looking for Extra Coverage?
Finding a new office can be time-consuming. Our Custom Offices help you navigate the latest market developments to ensure you get the perfect space.