Office Klingerstraße 24
"Representative office space (possibly also with additional secretarial space) in the city center of Frankfurt"
This listing has been deactivated
Unfortunately, this space is no longer available because it has been deactivated by the provider.
Explore Active Listings
Space ID: uWuv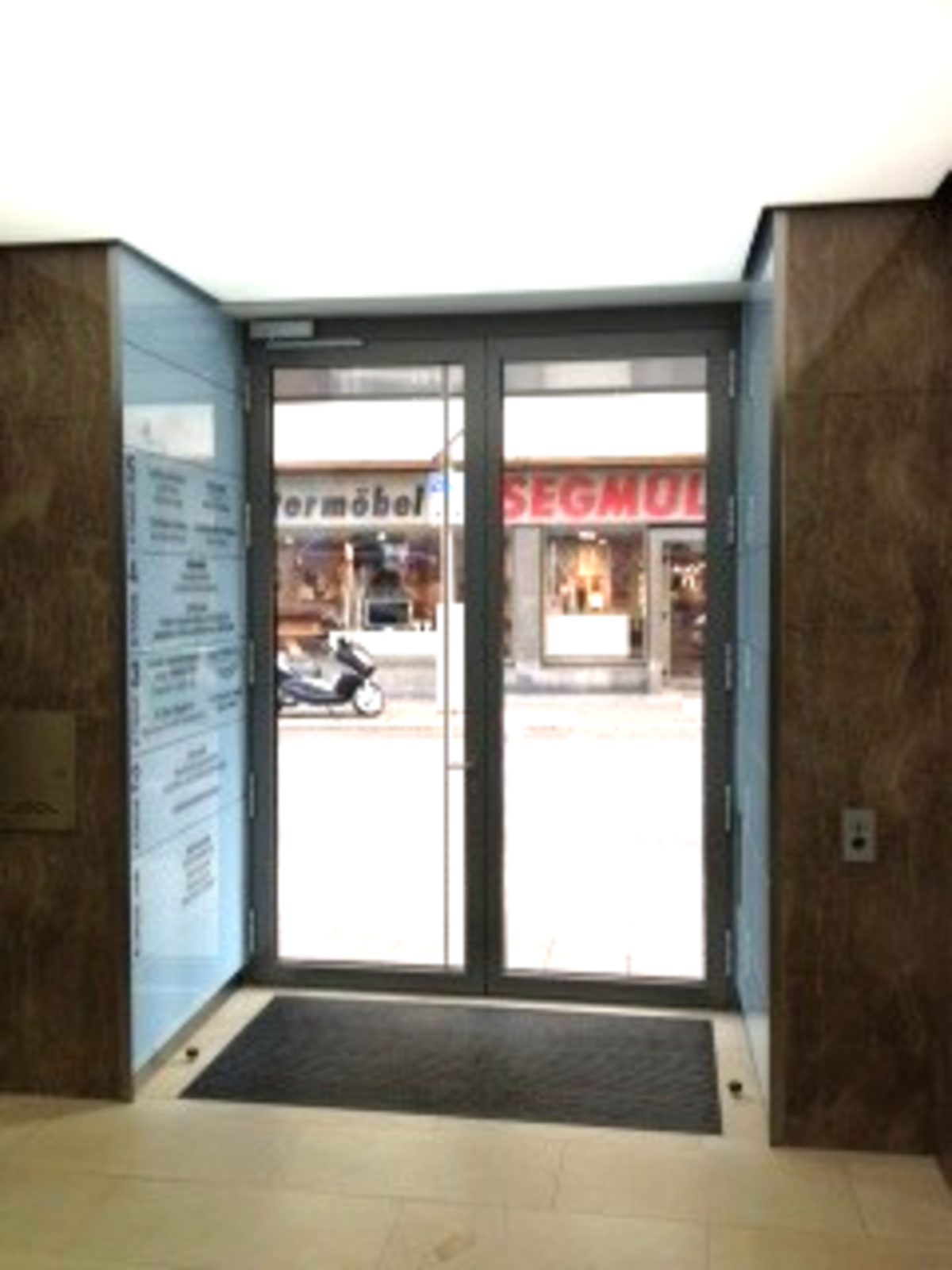 Availability
---
Terms:
€0,00 deposit

0 months cancellation

1 months. min contract duration

All prices are excl. VAT
About the space
On the 3rd floor there is an office space within a legal, tax and business consultancy. A single office can be rented here.
A secretarial position is also available on request - depending on personal needs.
The rent for the office space is EUR 390 plus EUR 100 ancillary, heating and electricity costs plus VAT. This amount includes electricity, heating and all ancillary costs.
Furthermore, the use of a very representative conference area with a view of the skyline is possible.
The entire ground floor of the office building at Klingerstraße 24 was remodeled at the end of 2012 and redesigned with state-of-the-art glass elements - many architectural charms were set, resulting in a very appealing and state-of-the-art appearance, for example a light ceiling like that in the Städel Museum was installed.
The office building at Klingerstraße 24 is purely commercial property, the offices are let to lawyers, tax consultants, real estate consultants, management companies and an insurance agency.
The very representative office building is located in Frankfurt on the Konstablerwache, i.e. in the heart of the city in the immediate vicinity of the court and only a few meters from the main shopping street "Zeil".
The S-Bahn and U-Bahn transport hub "Konstablerwache" is in the immediate vicinity
Klingerstraße 24, 60313 in Innenstadt Frankfurt Am Main
Similar Spaces in Frankfurt Am Main
View more spaces
Looking for Extra Coverage?
Finding a new office can be time-consuming. Our Custom Offices help you navigate the latest market developments to ensure you get the perfect space.