Offices In Munich
>
Offices In Munich Maxvorstadt
View Map
Office Ludwigstraße 8
"Office in the Ludwigpalais in Munich - 20% cheaper until 31.12.2016!"
This listing has been deactivated
Unfortunately, this space is no longer available because it has been deactivated by the provider.
Explore Active Listings
Space ID: txY8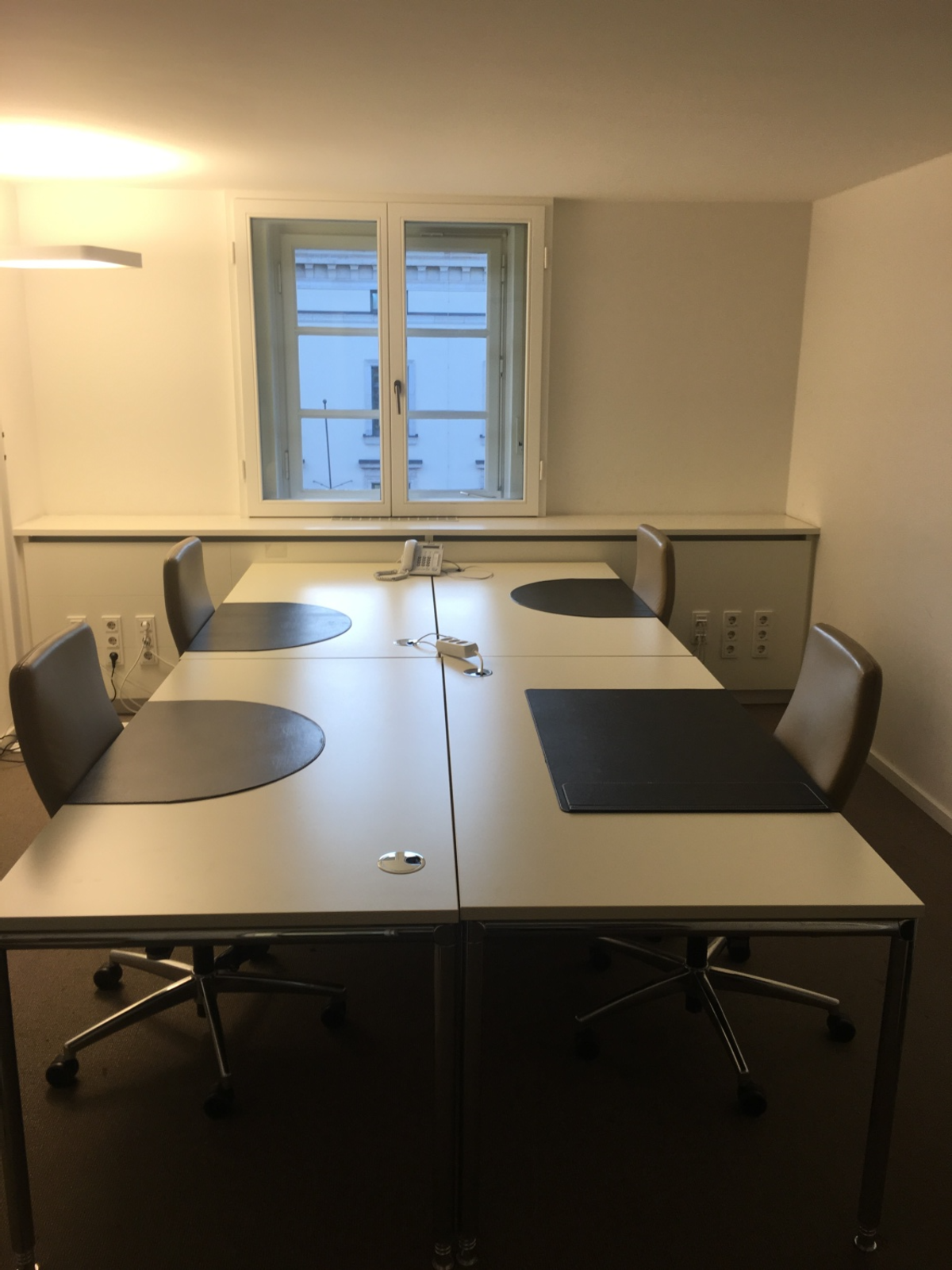 Availability
---
Terms:
€0,00 deposit

0 months cancellation

1 months. min contract duration

All prices are excl. VAT
About the space
The 2 daylight offices at a first-class and representative business address are located in an office community in the Ludwigpalais Munich / Ludwigstraße 8
Office 1: 21 sqm
Office 2: 16 sqm
Maxvorstadt
Subway Odeonsplatz just 0.5 km away and within walking distance, bus station right in front of the front door
Centrally located, Odeonsplatz and Englischer Garten are in the immediate vicinity, and there is a large selection of restaurants, shops, sports facilities and educational institutions in the vicinity
Included services: daily cleaning, additional costs such as caretaker, gardens, window cleaning service, heating, electricity, water, gas, outdoor lighting, air conditioning, house lighting, use and cleaning of the common areas (bistro, fireplace lounge, gallery, library, reception area, corridors), house cleaning , rubbish removal, snow removal, elevator maintenance, property tax, insurance, 24/7 access including chip key, greeting and reception of your visitors, provision of the latest office technology, fax service, furnished workplaces: desk, mobile container, sideboard, desk pad, wastepaper basket, swivel chair, Internet connection including flat rate (60 Mbit/s), telephone connections including comfort telephone system
Ludwigstraße 8, 80539 in Maxvorstadt München
Similar Spaces in München
View more spaces
Looking for Extra Coverage?
Finding a new office can be time-consuming. Our Custom Offices help you navigate the latest market developments to ensure you get the perfect space.