Office Bötzowstraße 14
"Office rooms 26sqm workplace HomeOffice Flex Desk"
Space ID: dUwr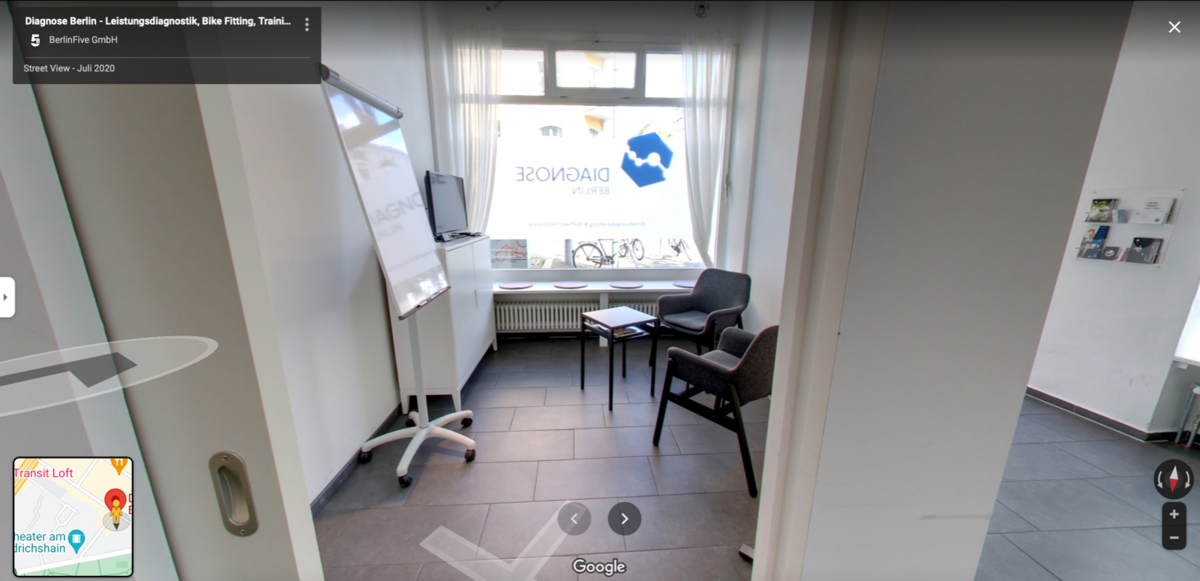 Get in touch
Fill out the form below. A Setting agent will connect with you to organize a tour of this space.
Schedule a Viewing
Fill out the form below. A Setting agent will connect with you to organize a tour of this space.
Interested in this space?
Take a tour of this office with one of our agents. We follow all relevant health and safety measures during your tour.
Availability
Office #1

1-4

26m²

€567 - €850

monthly (excl. VAT)
1-4

26m²
€567 - €850
monthly (excl. VAT)
A bit more about this space
This year from March or April (negotiable) we have 2 separate rooms in the front area of our facility in the middle of the beautiful Bötzowkiez (Bötzowstraße 14) available for subletting or interim renting.
We run a nice, small private practice for sports support and biomechanical movement analysis, together with an affiliated physiotherapy practice. We are currently going through a phase of restructuring there and therefore no longer absolutely need the rooms at the front.
The two rooms can be reached via the main entrance (of course your own key would be provided) and are located directly in the front area facing Bötzowstraße with a large glass front. The two rooms extend over 14 and 12 square meters and are also connected with a small sliding door. The situation is ideal for a flexible office, the outsourcing of the home office or even temporary storage space. No shop or similar with customer visits can be operated there!
The rooms are handed over empty. There is a small kitchenette with a cold water connection (see pictures). Socket access points are practically embedded in the floor. Additional costs and electricity are included. Internet can be shared with us and is also included. Our facility also has a spacious changing room / bathroom with shower, which can be used if required.
We are looking for an uncomplicated solution and are not necessarily tied to a contract period. The notice period would also be absolutely acceptable for us with 2 months, we build on a transparent and nice subtenant relationship!
You can view photos online as a "virtual tour" on Google Maps and our entry "Diagnose Berlin".
If you have any questions, please ask. The rental price is certainly negotiable within a healthy framework and also depends a bit on the remaining conditions.
Interested inquiries are welcome here via classifieds message!
Many greetings
Amenities
Internet
Supplies
Services
Access
Bötzowstraße 14, 10407 in Prenzlauer Berg Berlin
Similar Spaces in Berlin
View more spaces
Looking for Extra Coverage?
Finding a new office can be time-consuming. Our Custom Offices help you navigate the latest market developments to ensure you get the perfect space.