Offices In Cologne
>
Offices In Cologne Ehrenfeld
View Map
Office Richard-Byrd-Straße 18
"Cologne-Butzweilerhof, 26sqm or 36sqm individual offices €7.60/sqm all-inclusive flat rate + VAT."
This listing has been deactivated
Unfortunately, this space is no longer available because it has been deactivated by the provider.
Explore Active Listings
Space ID: PUiW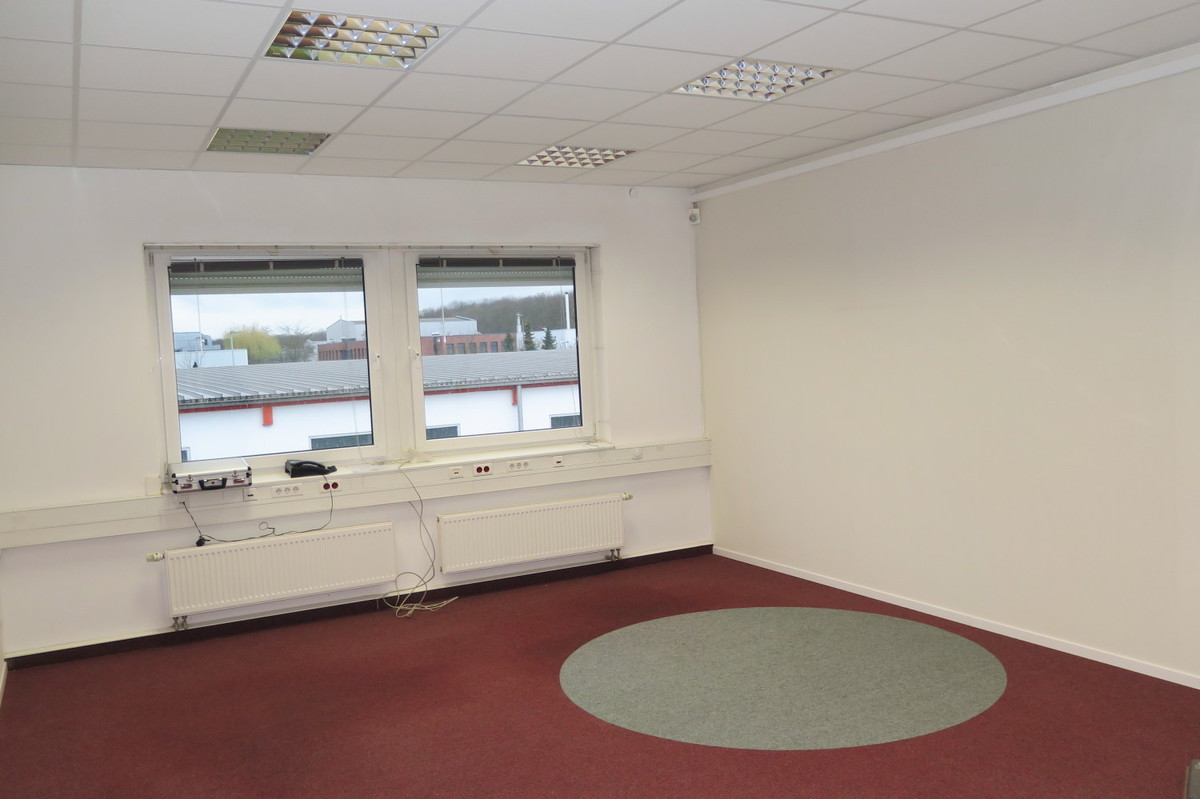 Availability
---
Terms:
€0,00 deposit

0 months cancellation

1 months. min contract duration

All prices are excl. VAT
About the space
Vacant offices
It is an office of 26 and an adjoining one of 36 sqm, which you can rent together (for €592.80) or individually (for €250.80 + €342.00). In addition to the bare office space, there is a small amount of common space (corridor, toilets, common kitchen). In front of the office there is a large visitor waiting area with chairs and tables.
Rental price:
6.00 €/sqm, + additional costs 1.60 = 7.60 €/month + 19% sales tax
In the case of the 26 sqm individual office, a common area (corridor, toilet & kitchen) of 7 sqm is added.
(26sqm+7sqm)* (€6.00 rent+€1.60 ancillary costs) = €250.80 all-in rent + 19% VAT.
In the case of the 36 sqm individual office, a common area (corridor, toilet & kitchen) of 9 sqm is added.
(36sqm+9sqm)* (€6.00 rent+€1.60 ancillary costs) = €342.00 all-in rent + 19% VAT.
Extra costs:
Everything is included in the additional costs, including heating, water and even electricity for the office. All you need is a telephone and internet (Netcologne), then you can get started.
Park
You can choose to rent one or more permanent parking spaces for €25.00/month + 19.00% VAT. There is a free parking lane on the street opposite the property, two parking garages 300 m away.
Internet
The house has a super-fast fiber optic internet connection from Netcologne with 2 GB capacity, the tenant bears the connection fees.
Status
The rooms were re-wallpapered three years ago, it was recently whitewashed.
rental conditions
Start of rental payment immediately after handing over the keys after signing the rental agreement.

Notice period 3 months to the end of the quarter, first possibility of termination after the end of two quarters, we want to avoid a super short rental period.

Deposit: 3 monthly rents as well as for tenants with the legal form GmbH or Ltd. a guarantee from the manager.

We are very careful but also fair landlords.
environment
The communal kitchen and toilet facilities can be used.

The area has a separate alarm system, which is switched on and off by mutual agreement with the other four tenants (first + last).

Other tenants are lawyers, tax consultants, management consultants, appraisers, wholesalers

The house is a non-smoking house, smoking is of course permitted in front of the door.
It is a top offer: Inexpensive, quite representative, excellent location!
Top transport connections, it couldn't be better:
located in the Cologne-North motorway junction

400 m to the BAB Köln-Nord

To the terminus of line 5: 600 m
with it to the Neumarkt in 25 minutes
To bus 129: 300 m

by car to:
-HBF in 25 minutes
-Airport Cologne-Bonn in 35 minutes
-to Dusseldorf in 35 minutes
Park:
public free parking lanes opposite the property,

Parking spaces at the house can also be rented 25 €/month + 19% VAT

two car parks 300 m away
Eat:
several company canteens, bistros and bakeries are within walking distance,

Baked goods trolley is outside the door every day
Environment:
In the commercial area there are a number of interesting media companies (MMC in the Coloneum, Endemol, Big Brother Camp), insurance companies, UPS 300 m, savings bank administration, medium-sized companies, FEGRO 400 m, IKEA 900 m
Intercom to front door. Rooms are empty.
Richard-Byrd-Straße 18, 50829 in Ehrenfeld Köln
Similar Spaces in Köln
View more spaces
Looking for Extra Coverage?
Finding a new office can be time-consuming. Our Custom Offices help you navigate the latest market developments to ensure you get the perfect space.