Office Wamslerstraße 2
"Commission-free, modern office space from 15 m² up to 75 m² in the east of Munich - "near the new trade fair center""
This listing has been deactivated
Unfortunately, this space is no longer available because it has been deactivated by the provider.
Explore Active Listings
Space ID: 5kkP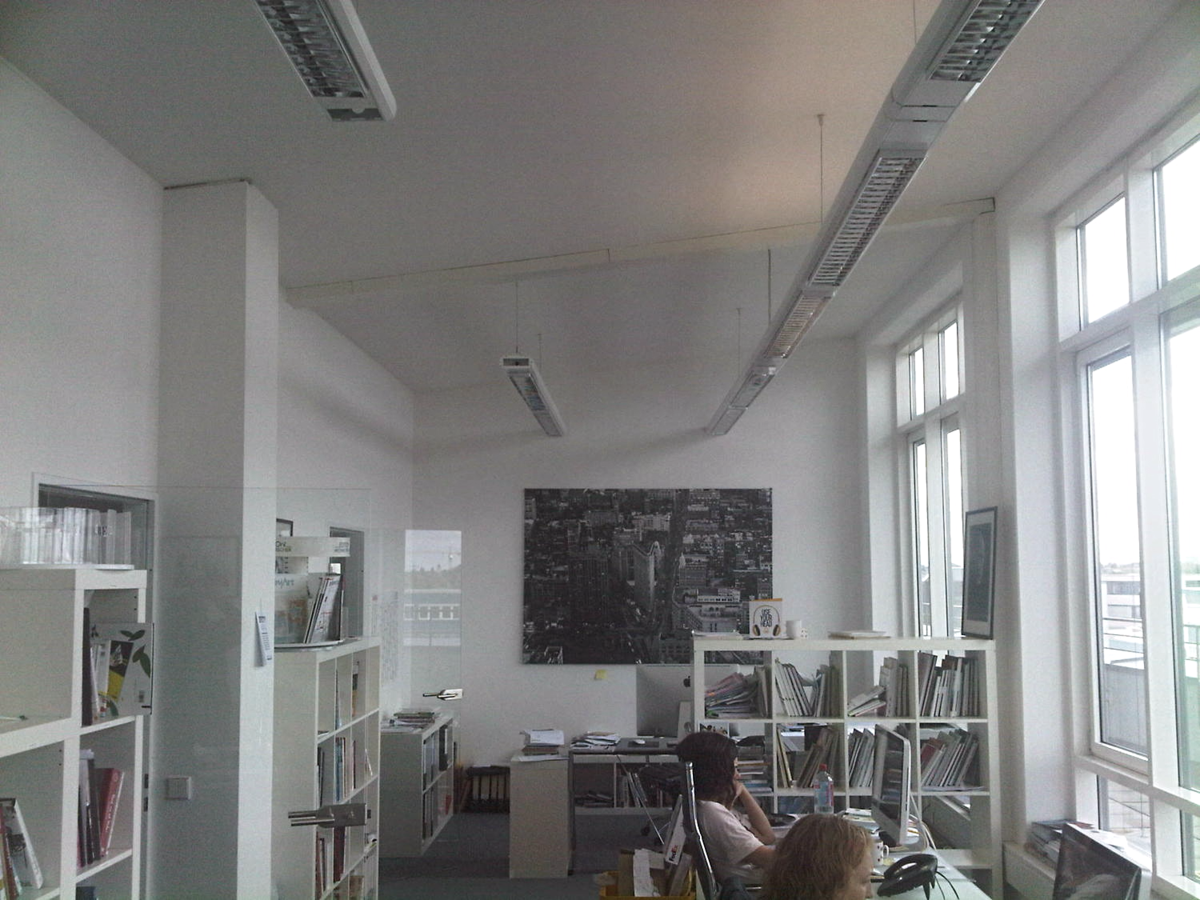 About the space
Modern office building
in the immediate vicinity of the New Munich Trade Fair Centre.
Reference: by arrangement
Total area available: 75 m²
Divisible: from 15 m²
Rent per 15 m² unit: Flat rate from €399.00 plus 19% VAT including additional costs
Tea kitchen and separate ladies and gentlemen toilets are available.
Furthermore, the modern multimedia meeting room can be used by arrangement.
Year of construction:1995
Parking spaces in the car park: 2 á: 50 €
Special equipment:
parquet floor
glass doors
modern lighting
The office space can also be rented furnished.
There are two equipment variants to choose from:
1x USM Haller table, 4-seater sideboard and mobile container
or
1x Steelcase table, roll container and sideboard
Depending on the choice, the deposit amount increases accordingly.
The "Am Moosfeld" district in Trudering is located in the eastern part of Munich, in the immediate vicinity of the New Munich Trade Fair Centre. The area borders on Berg-am-Laim and Bogenhauen to the west, on Ramersdorf-Neuperlach to the south, on Johanneskirchen in the north, and leads to the independent communities in the east. The surrounding area is mainly populated by commercial companies, but has a lot of greenery. As soon as you turn off the main road, there is a remarkable calm around this property, which more and more office users appreciate. Restaurants, cafés and shops for everyday necessities can be found in the immediate vicinity. Well-known companies such as Sektkellerei Nymphenburg, Würth and the office outfitter Staples have already opted for this location for a long time.
In a few minutes you can reach the B304 via the Schatzbogen and get to the city center very quickly (15 minutes), the middle ring (10 minutes) and the A94 can be reached in 4 minutes and can be reached in all directions in the shortest possible time.
OPEN:
3 minutes to bus line 194
Underground station "Am Moosfeld" approx. 8 minutes.
Trudering train station with underground and SBahn as a central transfer hub by bus in approx. 5 minutes.
Features:
passenger elevators
Barrier-free access
2 access options: HsNr.2 in front and inner courtyard
Window sill ducts (fiber optic cable)
Natural stone throughout the staircase
Very bright surfaces
Nice view on the upper floor
external blinds
New glass doors, modern fittings
New windows
Space-saving, very flat radiators
Modern lighting elements (BAP)
Generous tea kitchens and toilets
Flexible division options
Garages and outdoor parking spaces
Advertising effectiveness through pylons and signposts directly at the intersection with the main road
Trade tax rate 490%
Wamslerstraße 2, 81829 in Bogenhausen Munich
Similar Spaces in Munich
View more spaces
Looking for more options?
Finding a new office can be time-consuming. Our Custom Offices help you navigate the latest market developments to ensure you get the perfect space.