Offices In Hamburg
View Map
Office Wendenstraße 429
"Bright loft close to the city center on the central canal"
This listing has been deactivated
Unfortunately, this space is no longer available because it has been deactivated by the provider.
Explore Active Listings
Space ID: 5LuH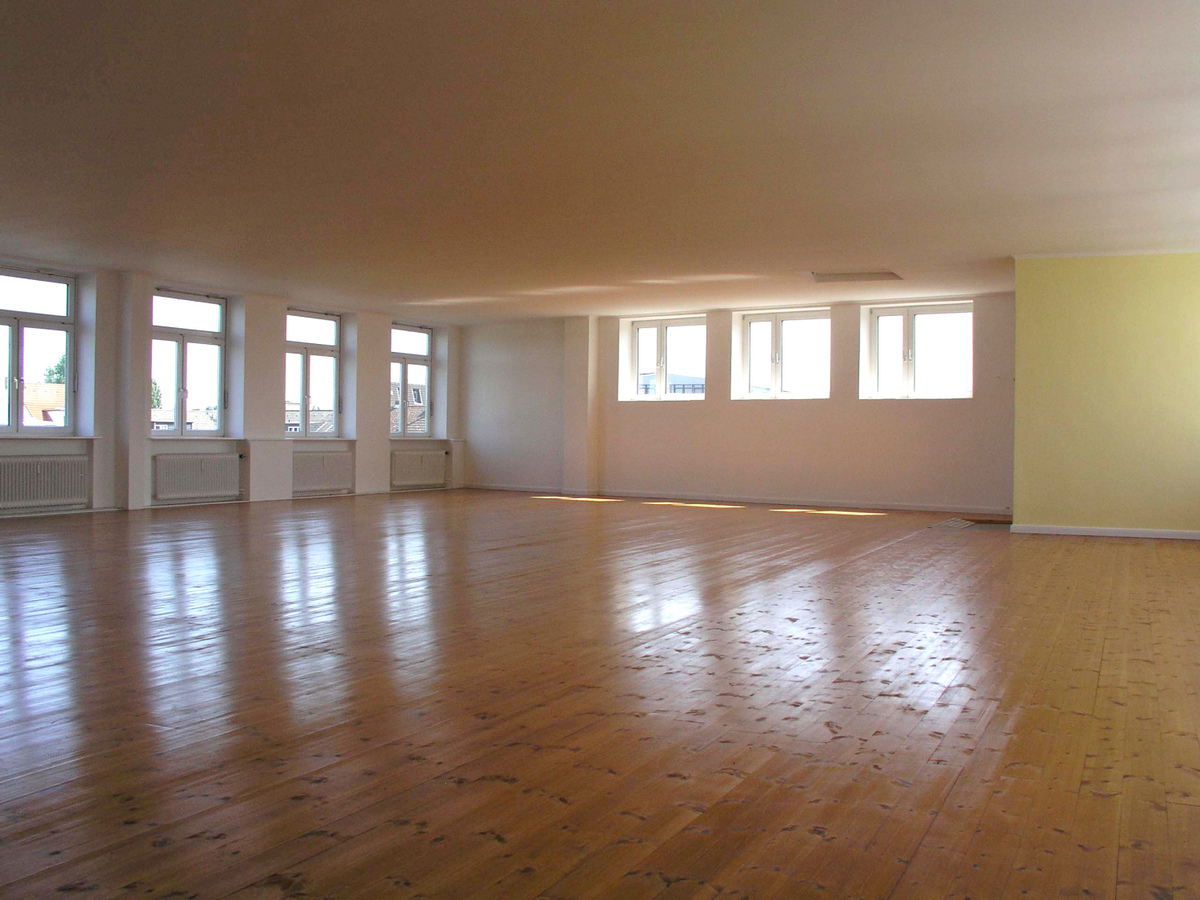 About the space
The bright and openly designed loft has a size of approx. 240 m² and is located on the 3rd floor of a former industrial building with a view of the central canal.
It is currently used as a ballet school and is divided into a spacious (dance) room, a reception and changing area. There is also a separate pantry, two toilets, a shower room and another bathroom with shower and tub.
The current dance room is laid out with a special dance floor, underneath which is pitch pine floorboards. A freight elevator is directly connected to this room.
The office is located in the central district of Hamm-Süd, directly adjacent to City-Süd.
The space on offer is in the central district of Hamm-Süd, directly adjacent to City-Süd, which can be reached quickly via the B5, B75 and A1 and is therefore excellently connected to the national transport network.
Various bus lines and the "Hammer Kirche" underground station for the U2 and U4, which is only a ten-minute walk away, ensure good accessibility by public transport. Hamburg city center can be reached in just a few minutes by car.
Wendenstraße 429, 20537 in Mitte Hamburg
Similar Spaces in Hamburg
View more spaces
Looking for Extra Coverage?
Finding a new office can be time-consuming. Our Custom Offices help you navigate the latest market developments to ensure you get the perfect space.